Looking at the world music market ranking, Japan is ranked second. Foreigners may think that Japan has a huge market, but many Japanese people feel very uncomfortable. In fact, although Japan's music market is the second largest in the world, it is also a country where people are moving away from music.
Why is Japan ranked second in the world?
Why is Japan ranked second in the world? There are so many people who have doubts. So why is this result? This is for the following reasons.
Music CD/DVD sales account for 70%
Music CDs and DVDs are selling very well in Japan. And the sales of distribution such as music downloads and streaming are very low, and the reverse phenomenon is occurring in other developed countries such as the United States, Germany, and the United Kingdom. While the world is dominated by DL subscriptions, Japan is still supported by the package market. If you sell a CD in Japan, you can sell it for 3,000 yen. And digital sales are 100 yen per song. In Japan, CD sales are overwhelming, and it is a market where you can earn a large amount of sales.
idol culture
Japan is a country where the idol culture is very strong, although it is declining. There are so many otaku in Japan who buy tons of CDs and DVDs because they want to shake hands with idols. The culture of one otaku buying 100 or 200 CDs in bulk is unique to Japan. This resulted in a large number of sales being recorded and the music industry benefiting. Japan's hit charts have been mostly idols for over 10 years. Because some fanatical otaku contribute to sales, the general public feels uncomfortable with Japan's world ranking 2nd.
Save 22% with code 22TIXBFCM
western music sales
The Japanese music industry is huge, but it's not all JPOP sales. I once had a conversation with the marketing staff of the three major labels, and they said that about 40% of sales in the Japanese market are from Western music. There are a certain number of American and British music fans in Japan. In other words, just because JPOP's sales are amazing doesn't mean it's number two in the world. In fact, JPOP is viewed with a cold eye in foreign countries, and it is recognized as music that is completely unacceptable to foreigners. The reality is that the Japanese music industry has failed to expand overseas.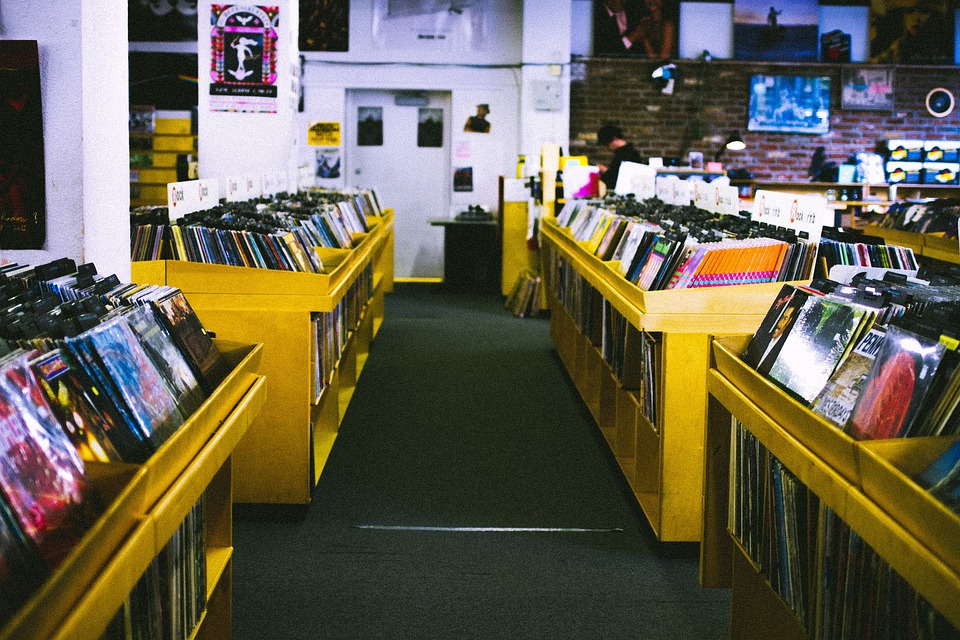 The future of the Japanese music market
The future of the Japanese music market is said to be very grim. Reasons for this include:
More people don't listen to music
In Japan, the fact that the music industry is in recession has permeated. That's what it should be, and the number of people who don't listen to music is increasing. According to a survey in the 2010s, about 32% of people in their 30s, about 43% of people in their 40s and 50s, and about 47% of people in their 60s are completely indifferent, and the number of people who are becoming indifferent has increased rapidly in recent years. I'm doing it. Since the number of people who enjoy music for free is not increasing, it is expected that the music industry will suffer considerably in the future. In particular, JPOP is a genre that is only in demand in Japan, so there is a possibility that the number of artists who cannot make a living will increase.
downward trend
Sales in the Japanese music industry have been steadily declining since the 1990s. In the short term, there are some years when sales have temporarily increased from the previous year, but when viewed from a long-term perspective, sales are always down. Overseas expansion has also failed, and the Japanese economy itself is said to be in decline, so the future of the music industry awaits. Perhaps in 10 years, the UK, Germany, and even France may be surpassed in terms of market size.
Global economic situation and divergence
The Japanese music industry is disconnected from the modern world economy. The global economy is now connected in most regions and almost every industry is global. In such an era, only the music industry has become isolated and left behind in the times. If the Japanese economy continues to develop, there will be no problem with that, but the fact is that Japan has not grown economically for more than 30 years, so there is no doubt that it will be difficult. There is no such strategy for record companies, and severe developments are expected in the future.